First of all, I want to apologize for not posting the results of the last contest because there was only one winner, no runners-up because there were only 5 entries. So this week, I'm putting a little twist into the contest. There's no theme this week but instead a featured item which is Acne high-rise metallic skinny jeans.
So you have to create a look that includes the featured item. Before submitting your look, please read the TERMS & CONDITIONS carefully.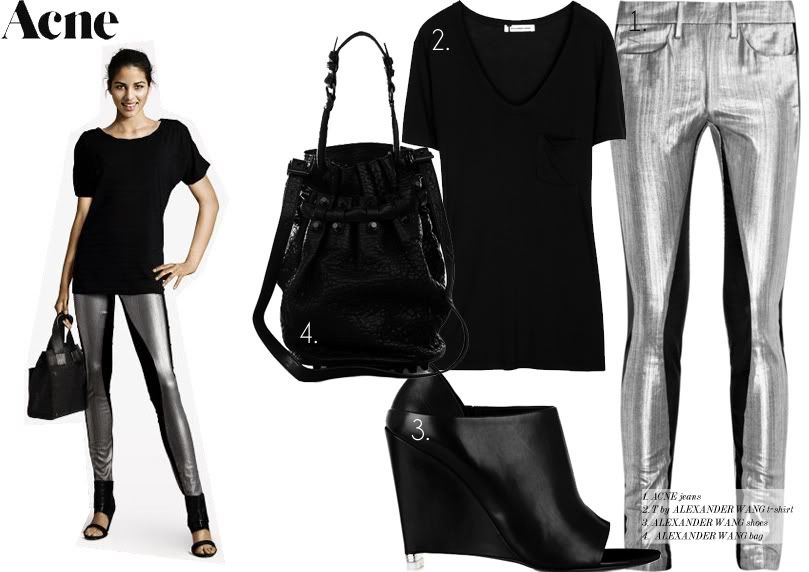 TERMS & CONDITIONS
Each user can submit only

ONE

look.
To submit your look, please paste the URL to your look in the comment section.
The look that is to be submitted MUST include the featured item.
Closing date:

10th of June 2010

BE CREATIVE!
Good luck!